Content Strategy
Starting with the content strategy, it's important to first define what your content needs and goals are. If you're not sure what your content needs and goals are, we recommend conducting a thorough content audit. A content audit starts with a reader intent and performance analysis of your current website, blog, and social media content.
It's only after you define the intent of each piece of content on your website, blog and social media, that you can then determine how successful each piece has been at achieving its desired goals.
For example: if you have an eCommerce business, you have product pages, and the intent of those pages is to get customers to convert. A lower than average conversion rate could mean that the product page needs to be improved.
Once you've identified and prioritized the areas of content that are currently missing or in need of improvement, it's then important to look at the specific questions your customers are asking. Are there specific brand or product questions your customers keep asking? Another important aspect of a content strategy is a competitive content gap analysis in which you look at your top competitors' websites, blogs, and social profiles, to see what content they are developing, is it content you should have as well? If it is, the next question is –can you develop that same content, but do it better?
Content Marketing Plan & Calendar
Once you've outlined your content needs and goals, your available resources (writers, budget, campaign management time, etc.), and the findings of your content audit, develop a content plan with a calendar. In the calendar there are two types of content marketing to keep in mind: Inbound and Outbound.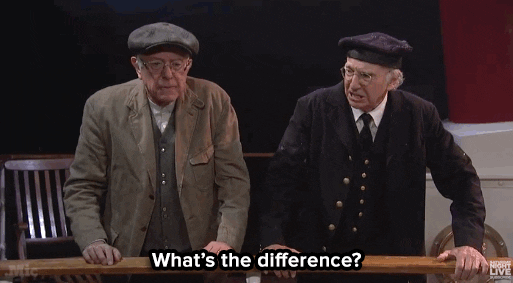 Inbound content marketing refers to the content copy, graphics, SEO infrastructure and meta data on your website, landing pages, blog posts, etc., you create to attract customers. While outbound content marketing refers to the content you push in front of your target consumers via paid search, email marketing, display ads, PR, outreach and other channels. There are several different ways in which you can format an outbound content marketing plan, but some important components to include are:
Where will the content appear?
What's the key message being communicated? What keywords are being used?
What's the goal of the content? Clicks to the site? Conversions?
What visuals will you use to accompany the messaging?
Materials are usually due to the platform/publisher prior to the publish date.
Whether or not you have the budget to support outbound campaigns, there are a few inbound content marketing best practices you can exercise to make your content more easily searchable online. This starts with in depth keyword research of your product category using tools like Google Keyword Planner and Google Trends. How you setup your content calendar is up to you, but we recommend you include all of the following in an inbound content marketing plan:
What phrase are people most likely to use searching for this content?
In under 60 characters incorporate the target keyword phrase and your brand name.
In 273 characters describe what the content is about, including the target keyword phrase.
What's the goal of the content? Time on site? Click-through-rate?
When do writers need to have all materials to your developer by in order to meet the target publish date?
Content Marketing Performance Analytics
Once you've developed a content marketing plan and you begin executing that plan, you should begin tracking your performance. There are several different kinds of web analytics tools available today, but by far the most important one you need to have configured on your site is Google Analytics. This tool is free and easy to setup.
Now that you have tracking setup on your website, you can figure out whether your content has been successful in achieving the intent you defined for each piece in the content marketing plan. And just as the intent of a blog post and a web page can be different, so are the Key Performance Indicators (KPI's) that are used to measure whether the content was successful.
For example, a good inbound marketing KPI for a blog post could be sessions or bounce rate of Organic Search traffic to the page. While a good outbound marketing KPI for a social post could be visits to the site via Social Media Referral.
Now, as with tracking tools, there are several website performance reporting tools available today, but within Google Analytics you can develop customized reporting dashboards that include only the most important KPIs related to your content marketing program. If you need help getting started, there are several Google Analytics reporting dashboards for content marketing programs templates.